ATO tipped to pounce once JobKeeper ends
With JobKeeper ending in four weeks, small businesses have been urged to "act early" on exploring their insolvency options before the ATO moves on recouping debts.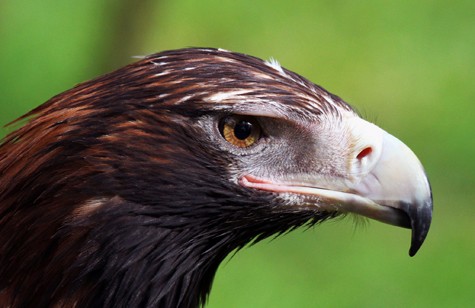 "While the ATO has been very quiet for almost 12 months, that won't last," said Bradd Morelli, national managing partner at Jirsch Sutherland, a national insolvency firm. "And that's when we expect to see the insolvency wave building."
With the ATO's debt book growing to $53 billion over the last year, Mr Morelli expects the Tax Office to start pursuing outstanding debts once businesses receive their last JobKeeper payments in April.
"It's crucial for business owners and directors to be proactive and to act early if they're in financial distress," he said. "There's a huge difference between early intervention, a controlled process, a reactive process, and a forced winding up."
The federal government's JobKeeper stimulus is set to expire on March 28, three days before the temporary restructuring relief — related to absolving eligible directors of personal liability for insolvent trading — ends on 31 March. 
Businesses should, Mr Morelli said, heed the opportunity to act early and be aware of their options, after doing a simple self-assessment and determining whether, once JobKeeper ends, they will have the ability to pay staff wages, tax, rent and super.
"Put simply, will your business be able to keep its head above water post-stimulus? If the answer is no," Mr Morelli said, "then it's crucial to speak to a trusted adviser like an accountant or business turnaround/insolvency specialist.
"JobKeeper has been a godsend for many businesses, and while many no longer need the support, there are still countless others that have been relying on it.
"Its conclusion may be a trigger for financial distress, as many businesses have exhausted their cash resources and won't be able to stand on their own two feet and pay staff wages."
As the economy bounces back, Treasurer Josh Frydenberg on Wednesday referred to the Treasury's review of the scheme from last June, which found the subsidy would disincentivise work, keeping otherwise untenable businesses afloat. 
"While JobKeeper has been a remarkable program, it is no longer fit for purpose post-March," Mr Frydenberg said.
The federal government is, however, considering options for further support for businesses and industries crippled by the pandemic.
If it were to materialise, it would be announced in the "coming weeks", Mr Frydenberg said, and would need to be temporary, "accompanied by an exit strategy".
John Buckley 
01 March 2021
accountantsdaily.com.au
https://irishtax.com.au/wp-content/uploads/2021/03/ato20to20pounce20after20jobkeeper.jpg
308
475
darkroom
https://irishtax.com.au/wp-content/uploads/2022/07/oconnoremmet.png
darkroom
2021-03-24 00:00:00
2021-03-08 09:39:10
ATO tipped to pounce once JobKeeper ends