Unemployment rate falls to 12-year low
The latest round of employment data shows the unemployment rate fell by 0.3 of a percentage point to 4.6 per cent through July. But the 12-year low might not signify labour market strength, experts say.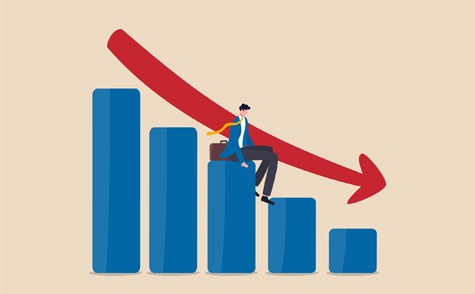 New employment data released by the Australian Bureau of Statistics (ABS) on Thursday showed the unemployment rate fall to a 12-year low of 4.6 per cent through July, driven by a large drop in the New South Wales unemployment rate, which fell by 0.6 of a percentage point, and a fall in the state's participation rate, which fell by 1.0 percentage point.
July's labour data, which covered the early weeks of the Greater Sydney lockdown and beat market expectations by 5 per cent, revealed that restrictions across NSW and Victoria have impacted the national labour market.
ABS head of labour statistics Bjorn Jarvis said that the drop in unemployment, however, doesn't necessarily signal labour market strength, as the participation rate fell from 66.2 per cent to 66.0 per cent.
"The fall in the national unemployment rate in July should not necessarily be viewed as a sign of strengthening in the labour market," Mr Jarvis said. "It's another indication of the extent of reduced capacity for people to be active in the labour market, in the states with the largest populations.
"As lockdown conditions ease, we have seen participation increase. For instance, the Victorian participation rate fell by 0.4 of a percentage point in June and recovered by 0.4 of a percentage point in July, prior to the start of the lockdown later in the month."
Mr Jarvis said large falls in participation were recorded early in the pandemic, and they have been seen again through recent lockdowns.
"In Victoria, we saw unemployment fall by 19,000 people in July 2020, during the second wave of lockdown, and by 13,000 in the June 2021 lockdown," Mr Jarvis said. "The fall in unemployment in New South Wales in July 2021 was more pronounced than either of these, falling by 27,000 people.
"In each of these instances, the unemployment rate also fell. Falls in unemployment and the unemployment rate may be counterintuitive, given they have coincided with falls in employment and hours, but reflect the limited ability for people to actively look for work and be available for work during lockdowns.
"This means that people are falling out of the labour force."
Hours worked fell by 0.2 of a percentage point nationally from June to July, and by 7.0 per cent in New South Wales alone, while hours worked in Victoria jumped by 9.7 per cent, following its 8.4 per cent drop in June.
"Hours worked data continues to provide the best indicator of the extent of labour market impacts from lockdowns," Mr Jarvis said.
"In New South Wales, hours worked fell by 7.0 per cent in July, compared with a 0.9 [of a percentage point] fall in employment. This highlights the extent to which people in New South Wales had reduced hours or no work through the early stages of the lockdown, without necessarily losing their jobs."
Meanwhile, the underemployment rate rose for a second consecutive month, up 0.4 by of a percentage point to 8.3 per cent in July, a jump the ABS suggests is reflective of the fall in hours worked across NSW, with its underemployment rate increased by 2.1 percentage points to 9.3 per cent.
Treasurer Josh Frydenberg said July's labour force statistics highlight the toll that lockdown restrictions are taking on the economy.
"Particularly in New South Wales," Mr Frydenberg said. "With a fall in the number of hours worked in the month of July of 7 per cent. And it increased the effective unemployment rate to a 0.3 [of a percentage point], as 230,000 people in New South Wales became employed but on zero hours.
"But as I have said of this podium before and as these numbers bear out, there is an ominous resilience in the Australian recon two economy. We have bounced back before as restrictions have eased, and we will bounce back again."
Shadow treasurer Jim Chalmers said the fall in July's unemployment rate symbolises the Morrison government's failures to provide adequate COVID-19 economic support and an efficient vaccination program.
"The unemployment rate fell in July because 37,000 Australians gave up looking for work," Dr Chalmers said.
"Meanwhile, the economy bleeds billions of dollars a week because of Scott Morrison and Josh Frydenberg's failures on vaccines, quarantine and economic support."
Commonwealth Bank of Australia senior economist Belinda Allen said that, as a result of lockdowns, she expects the national workforce to shrink by a further 300,000 through August and September.
"The risk lies towards a larger fall," she said, "particularly now that the lockdown has been extended to regional NSW, and with it looking more likely, the lockdown in Melbourne will be an extended one.
"Hours worked will deteriorate further. Some people will leave the labour force, seeing the participation rate fall, which will limit the extent of the lift in the unemployment rate. We expect it to reach 5.6 per cent in the coming months."
John Buckley 
20 August 2021 
accountantsdaily.com.au
https://irishtax.com.au/wp-content/uploads/2021/09/unemployment20down202021.jpg
294
475
darkroom
https://irishtax.com.au/wp-content/uploads/2022/07/oconnoremmet.png
darkroom
2021-09-16 00:00:00
2021-09-09 09:58:55
Unemployment rate falls to 12-year low